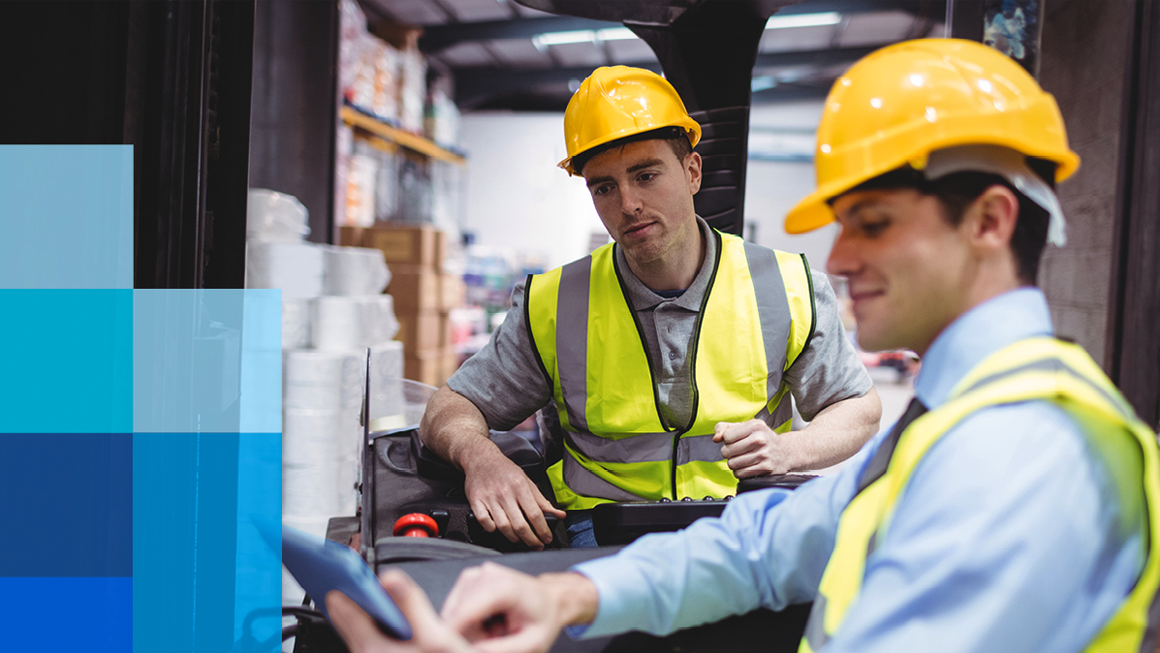 5 Signs Your Business Is Ready For Job Management Software
Back
IT'S INEVITABLE. AS FIELD SERVICE BUSINESSES GROW, KEEPING TRACK OF EVERY ELEMENT OF A JOB CAN BECOME JUST THAT LITTLE BIT TRICKIER.
Plus, the more jobs there are to manage, the more communication tends to break down, updates are slower, human error is more prone. All this eats into profit margins.
And this is where job management software comes in.
In this blog, we'll look at the top reasons field service businesses take the plunge. But first, let's start with a quick definition of what exactly job management software is.
QUICK DEFINITION: WHAT IS JOB MANAGEMENT SOFTWARE?
Job management software is a tool that allows field service businesses to easily and efficiently track jobs and specific tasks.
How?
Backed by the right cloud-based tech, the tool gives all employees quick and easy access to complex project schedules, real-time tracking, reporting and even invoicing. So, whether your staff are in the field or in the office, everyone is kept up-to-date – instantly.
The efficiency and productivity benefits are endless… For example, it provides real-time updates of customer information, speedy and accurate automated invoicing, better forecasting, and so much more.
In fact, there are so many benefits that we've written an entire blog on it 👇
📕 Read more: How does job management software actually save your field service business money?
Now, if you're not sure if you're ready for job management software, making the leap can seem unnecessary. After all, you've successfully run a business without it.
So let's look at telltale signs that now really is the time to change.
TOP 5 SIGNS YOUR FIELD SERVICE BUSINESS IS READY FOR JOB MANAGEMENT SOFTWARE
For decades, field service businesses have successfully operated using a manual approach to job management.
But going paperless ultimately saves businesses money (more on this here).
Let's look at the most common areas manual-based processes start to create strain on field service businesses and ultimately hold them back. Here's what we'll cover:
#1: Costly delays
Field service businesses relying on manual processes can hit unnecessary costs and delays.
Why?
Because they don't have quick access to a centralised platform to input customer information and it can then be tricky to organise the right stock, mobile workforce resources and vehicles.
The result? Businesses often aren't able to achieve first-time fixes (because of not having the right part/credentials) and they can't respond quickly to new client requests, call-outs and scheduled servicing.
Ultimately, this impacts revenue streams and also the standards of customer service.
📲How job management software helps:
Essentially, it provides instant access to information so that employees can see key information such as engineer and site locations, client job records, relevant suppliers and prices, and team availability. User access, of course, can be limited.
This instant information transfer whilst on the road means fast response times for urgent jobs and a greater likelihood of smashing SLAs.
And fundamentally, with the right software, Managers can be better prepared in the first place. Using the software as a task management tool, they can quickly sort exactly what they need to save time and money on things like return visits by organising the right people and the right equipment for each job.
#2: Job tracking issues
Manually tracking scheduled service agreements and ensuring engineers are allocated within SLAs uses significant admin resources… And it leaves businesses open to missed appointments.
Plus, manual processes mean businesses often have to dig information out from multiple sources to create one view of job progress. This is rarely up-to-date.
📲 How job management software helps:
To sum up, it automates this entire process.
The result? Teams receive automated notifications and warnings when service agreement visits are approaching SLA deadlines. Or, when job sheets are complete, allowing for swift invoicing. And this level of reactive ability can help win new business and negotiate better terms on renewals.
What's more, real-time oversight enables more accurate future planning.
Plus, it enables quick access to key job and financial information for high-level reporting for Managing Directors and shareholders.
#3: Compliance, communication and team collaboration
Manual communication such as job reporting and engineer handovers can be easily affected by logistical issues such as working hours, or even internal conflict.
This means that there's a delay in key information being passed through to the back-office teams. And this impacts a wide range of things: everything from stock orders, to invoicing, to financial reporting.
To add to this, this issue is compounded when field service businesses work with other external contractors to complete jobs — especially when they need to adhere to regulatory standards.
📲 How job management software helps:
Job management software creates a central project view. It provides one single point for all information by allowing multiple users to upload, view and documents — like job records and invoices — in real-time, available 24 hours a day.
Plus, with some project management software contractors can get managed access to this centralised platform. This means they have all the information they need but the field service business can limit the user's access. So better external team collaboration too 👍
You can also automate job sheets and mandatory fields to ensure engineers complete jobs within the guidelines of certain accreditations and legislations. This can be a deal-breaker for new business opportunities and really help you stand out against the competition.
#4: Sales and customer experiences are suffering
Often, field service businesses that use manual processes see a lag in response times and customer service.
That's because of the issues flagged above like difficulty tracking jobs.
Without things like invoicing, job scheduling and inventory management being managed in one central place, businesses can expect errors and delays — which can impact customer satisfaction and retention.
📲 How job management software helps:
Ultimately, job management software is a powerful tool for streamlining processes both internally and for the customer, and for improving forecasting and planning.
Here are just a handful of ways it does this:
Easily access quotations once submitted – no discrepancies in quotes between sales and accounts.
Sales teams can quickly quote profitable prices – with easy access to stock costings to identify margins.
Sales teams forecast better – with real-time updates, they can see how they are performing against targets and forecast future sales.
Minimise stock delays and disruption to customers – by ensuring smooth relationships with suppliers through prompt payment and knowing exactly what you need for forthcoming jobs.
Access the latest information – with both real-time customer updates and stock information in one place, you can easily keep customers updated, particularly handy when they call in. Better still, with some field service management software, additional features like client portals allow customers to view job updates, track engineers and self-serve to book appointments.
Track customer feedback and communications – with some CRM systems you can even automate personalised feedback forms.
#5: Too many software solutions draining time
Multiple software solutions for accounts, stock management, sales orders and more wreaks havoc in any business and make it difficult to manage finances — everything from forecasting, to budgets, through to payroll.
And they can cause teams to work in silos, rather than collaboratively because employees just can't see what other departments are doing and the impact on the business.
📲 How job management software helps:
Put simply, it allows field service businesses to gain easy, quick access to a variety of financial and working documents, like job sheets, through a single online portal. With some job software solutions, this can even be remotely accessible via mobile applications or tablets so it's easy to update on the go.
The result? Real-time notifications for quick and better decision-making. And saving hundreds of admin hours manually inputting or even duplicating data input.
CHOOSING THE RIGHT JOB MANAGEMENT SOFTWARE
Just a quick one to bear in mind before launching in: Not all field service management software is the right software for your business.
If you want a solution that can support growth, here are the key features to look out for:
✅ An all-in-one solution – that covers multiple business needs like job tracking, scheduling and invoicing.
✅ Easy integration with your other tech – to enable swift invoice issuing and allow prompt payment.
✅ Accessible 24/7 – and from anywhere, and any device so engineers can use it out in the field and outside of office hours (keep an eye out for cloud-based tech).
📕 Take a look at this handy checklist to learn more: 5 tips for choosing job management software.
Ready to add BigChange to your shortlist? Get in touch for a personalised demo and one of our field service specialists will talk you through how it can help your business grow.