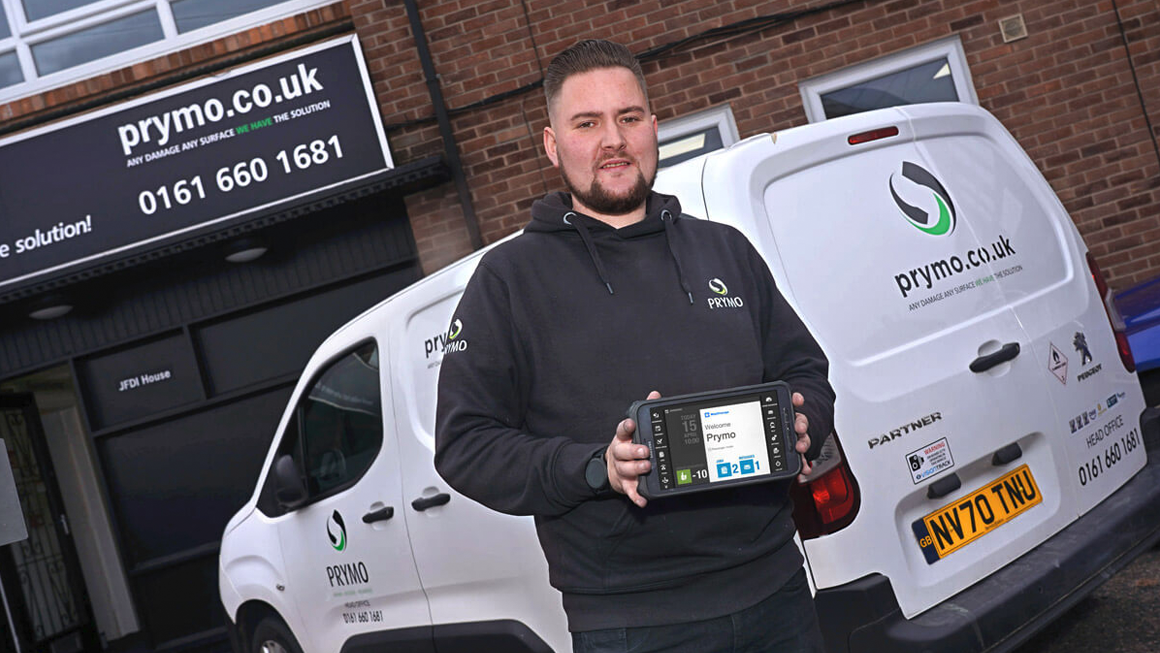 BigChange helps surface repair specialist Prymo double business
Back
PRYMO SURFACE SOLUTIONS HAS DOUBLED THE SIZE OF ITS BUSINESS IN JUST SIX MONTHS FOLLOWING THE IMPLEMENTATION OF A BIGCHANGE JOB MANAGEMENT SYSTEM.
Offering a complete repair, restore and resurface solution for any type of surface, Prymo has dramatically increased productivity in the office by eliminating paperwork and introducing automated workflows. The system also gives management complete visibility of the operation 24/7, as well as the ability to produce in-depth business critical analytics at the touch of a button.
"Committing to BigChange was a big step but it was all about mindset," commented Prymo Managing Director and founder Jasen Jackiw. "I knew the system did everything we needed, and more, so it was a bit like a symbolic burning ship. By signing on the dotted line, I was getting rid of the worries and the 'what ifs' and committing to making the company a success. And that's exactly what happened; with BigChange we are going from strength to strength and the system just keeps on delivering".Jasen Jackiw, Managing Director and founder of Prymo
"BigChange has also empowered and motivated us as a team," he continued. "This has transformed the feel of the business from a small company to one that can provide a more corporate, larger-company experience – but retaining the personal touch."
Based in Manchester, Prymo is the largest repair and resurfacing company in the north-west. From small damage repairs to full facade solutions and work packages, Prymo offers a complete surface repair, coatings, restoration and cleaning solution for organisations such as Balfour Beatty, English Heritage and Manchester City Council and has just committed to a 25% growth in its mobile team to drive future expansion plans.
The BigChange job management system, which incorporates customer relationship management (CRM), job scheduling, live tracking, resource management, job finance and business intelligence, has replaced a number of disparate systems including spreadsheets, sales management software and multiple apps with one simple to use and easy to integrate solution. The use of real-time tracking in combination with intelligent routing and scheduling is ensuring efficient job planning and communication with customers and technicians, armed with mobile phones running the BigChange app, can access a huge variety of customisable job sheets and workflows whether they are working on large construction projects or in retail environments.
Prymo has also halved the cost of its internal account management thanks to BigChange. By eliminating menial administrative tasks, staff have been freed up and redeployed to work on customer service and business development.
"By investing in BigChange we have invested in our staff and we have committed a 110% to BigChange and therefore the business and its people," Jackiw continued. "As a result, we have made people's jobs easier so we have less problems. Less problems means a happier team with a better mindset and this means a more productive workforce."Jasen Jackiw, Managing Director and founder of Prymo