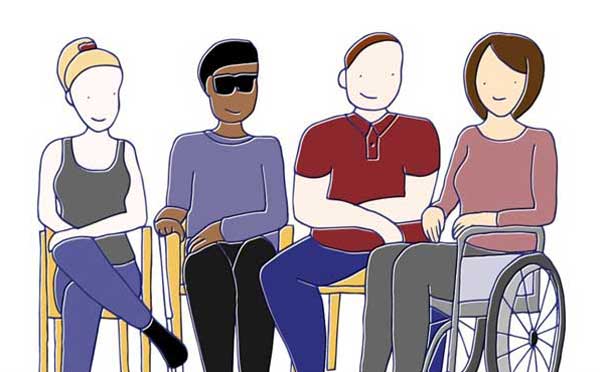 CEO's Blog – A call to arms for all British employers
Back
It's not often that I attend an industry event and leave feeling as though my eyes have been opened to something completely new.
But at the recent Women in Logistics conference organised by its founder BigChange Director Ruth Wearing, I was completely bowled over by one speaker: Jennifer Swain.
She works for Clipper, one of the UK's leading logistics companies. Clipper, like many British companies, is likely to be hit by staff shortages in the wake of Brexit. Unlike many companies, it decided to take decisive action. However, the action it has taken is truly extraordinary.
Clipper has created a Fresh Start programme to widen its talent pool and help support long-term unemployed people into work. The initiative was created in partnership with several charities, all supporting vulnerable, excluded, or disabled people who have struggled to find work elsewhere. Clipper has teamed up with the likes of MenCap, the charity for people with special needs, Scope, which helps those with physical disabilities, Tempus Novo, which works with ex-offenders, and Emmaus, a charity for the ex-homeless, to name but a few. These charities represent around 11m people between them: an extraordinary talent pool that has been almost entirely untapped.
Fresh Start is an incredible example of what's possible when you marry corporate social responsibility with smart business strategy. It's inspiring how they have tackled an issue – finding great people to do manual work – but done it in a way where everyone benefits.
It's not easy to run a project like this. You need to make sure your offices are completely accessible to those with disabilities. You need to make sure you are able to support those with mental health issues or special needs. You need champions on the ground to mentor and guide new recruits. You need to be completely flexible, and allow people to work when they can. Clipper has achieved a Disability Confident Committed award for its approach.
There are a few firms out there doing great work like this. Timpson, the cobblers and locksmith chain, was a trailblazer in employing ex-offenders. Recycling Lives, the waste management company, a BigChange customer is another amazing business that supports the homeless, ex-offenders and the long-term unemployed into meaningful work.
Clipper has now employed many capable staff through Fresh Start. These people are likely to be incredibly loyal and long-serving because they have been given the opportunity to forge a career with a great company. I take my hat off to Clipper.
This has spurred me on to think of how we can do more to help people who have struggled to find work into a rewarding job here at BigChange. I have a vested interest in making this work: as the father of two children with special needs, it's a cause close to my heart. They are wonderful young adults one does work for BigChange in a software testing role and my other son works on a care farm.
This country needs innovators like Clipper, who take a problem and find enduring and ingenious solutions. Let's all join the charge.

Martin Port
Founder & CEO