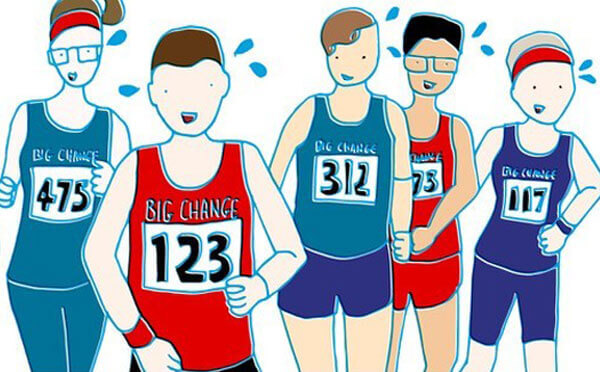 CEO's Blog – A great start to the year
Back
We've started 2019 on a high here at BigChange, with growth up 65% year-on-year in the first three months. This is an incredible time for the business. We recently acquired two businesses, which shows how mature the company has become.
We have successfully brought them into the fold and it's another step on our journey to becoming a much larger organisation. I'm so excited and delighted by the progress we've made, and 2019 has only just begun! Here are some of BigChange's highlights from the first quarter.
A boost to growth
The major milestone is that we have now hit 1,000 customers. That's an amazing achievement and a credit to our incredible teams. Our two acquisitions have been an overwhelming success. Back in January, I blogged about buying Labyrinth Logistics Consulting, an award-winning supply chain, logistics and compliance consultancy, and Trace Systems, a creator of fleet, garage and workshop management software https://www.martinport.com/news/my-2019-scale-up-secrets-revealed/
Between them, these companies have added around 100 customers to our roster, and BigChange won 100 new clients independently. Overall, this represents £5m in new contract wins and brings our total number of users to 35,000. More than half of these are mobile workers, so we are having a major impact on the gig economy, which was one of my big goals for this year.
Our fast-growing customer base means that BigChange is on target to hit £18m in turnover this year. We have expanded internationally, establishing a company in France, and a reseller covering Cyprus & Greece. The US is next on the hit list, and we have now registered our trademark over there.
Maximising efficiencies
I'm very proud to say that BigChange has achieved BSI ISO 9001, which means we've made significant improvements to our products and services, and we've ensured that our business model is as resilient as it can be. We are also proud to be a certified Platinum Partner to Sage, the accounting giant. These kinds of certifications are important because they show that we are doing all we can to keep building efficiencies into our model and striving for excellence in all things.
A great way to show that you've made your business as lean and innovative as it can be is to apply for awards. We've been lucky enough to secure quite a few already this year. We came ninth in the Tech North Top 50 fastest-growing technology companies in the North of England. BigChange has also featured in the Tech Nation Future Fifty Awards for the second year running . We were recognised as one of the Maserati 100 – a ranking of the UK's most innovative entrepreneurs, published in The Sunday Times. Finally, BigChange was dubbed one of Yorkshire's Most Exciting Company by Ian Leech, editor of Insider Yorkshire Magazine.
It's all about the people
One of the new developments that will have the biggest impact over the next few years is the BigChange Network, which launched this year. We've signed up the impressive Kevin Keegan OBE, former England manager, as Network Ambassador, and he will be giving his invaluable advice to our customer members. In June, a new network director will be joining the business too, and will be developing the network globally for the first time.
My colleagues are the lifeblood of this company. BigChange now employs 120 people. It feels really good to be growing fast and bringing in new talent, while encouraging long-serving employees to keep developing their skills. To help my colleagues reach for the stars, we have continued with our "Motivational Mondays" series in 2019, bringing in people like TV personality and businesswoman Michelle Dewberry and former football coach Lawrence McMenemy MBE.
One of the other ways we make sure people feel that BigChange is a great place to work is through charitable giving. This year, we will give more than £200,000 to good causes. I am personally planning to raise £50,000 for Brake and Transaid over the next 12 months first activity is a half marathon in October.
These are just a handful of the great things that have happened over the past three months. Share your 2019 business successes with me in the comments below.
https://www.bigchange.com/wp-content/uploads/2019/05/BigChange-Company-Introduction.pdf

Martin Port
Founder & CEO