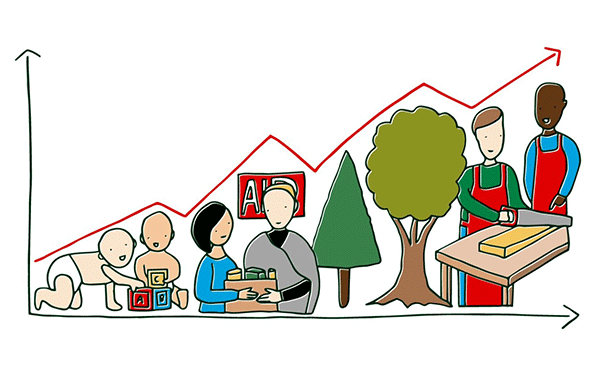 CEO's Blog – Be a positive force in your business community
Back
Two years ago, Larry Fink, the chief executive of investment giant BlackRock, shocked the business world when he published an open letter to his fellow business leaders, calling on all of us to make social purpose our top priority.
"To prosper over time, every company must not only deliver financial performance, but also show how it makes a positive contribution to society,"
he wrote.
"Companies must benefit all of their stakeholders, including shareholders, employees, customers, and the communities in which they operate."
His words resonated with me: I have always been passionate about creating businesses that generate more than profit, and create lasting positive change in the wider community and through the charities they support.
This is why I am absolutely delighted to announce my new appointment to the board of Business in the Community for Yorkshire and the Humber. It is an honour to be a part of such a brilliant organisation, and I will work tirelessly to support its future success.
I have been a member of the charity since 2008, when I joined as the founder of Masternaut, my previous business. I saw first-hand the power of grassroots organisations like BITC, whether providing emergency aid after floods, or ensuring disadvantaged young people stay in education to get the vital skills they need to prosper.
I stayed an active member, even through the start-up years of BigChange. It is extremely important to me that business works in tandem with local communities to build a better world.
This isn't blind altruism. There are many benefits for businesses that choose to partner with the BITC. The team here wants to work for an organisation that cares, and BITC's benchmarking programme helps to showcase our successes in areas such as sustainability, philanthropy and employee welfare. That boosts both staff retention and our ability to hire great people.
I am humbled to join a group of heavyweight industry veterans on the board, from the likes of KPMG, Deloitte, Asda, Aviva and Eversheds. I will be flying the flag for small businesses and helping BITC to connect with more entrepreneurs like me.
This is a proud moment for me, and I look forward to building on BITC's success. At BigChange, we are committed to driving positive change, both through our JobWatch platform, which eliminates paperwork, manages compliance, health & safety, and cuts carbon emissions, and as a charitable partner, donating all we can to good causes. I look forward to making even more progress on this shared mission over the coming years. If you would like to get involved, please leave a comment or drop me a line. We need you!