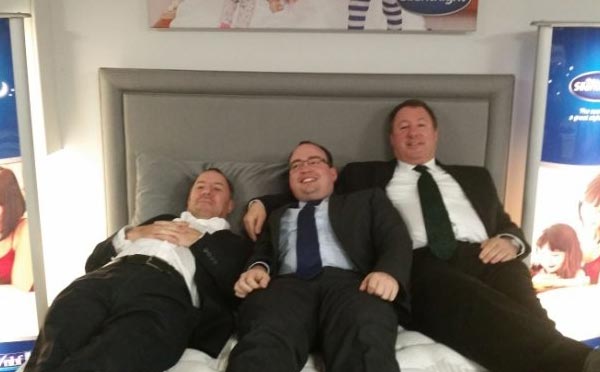 CEO's Blog – BigChange gets into bed with Silentnight & Sealy
Back
Another very happy BigChange customer Silentnight Brands welcomed us to their offices in Barnoldswick today.
BigChange is an established force in mobile resource mangement, offering a system that transforms the way companies mange their mobile workforces and mobile operations, JobWatch. By challenging convention and through breakthrough innovation, BigChange is pioneering new intuitive and simple to use technology that delivers industry leading levels of return on investment.
BigChange is here for businesses of all sizes, from small and medium-sized enterprises through to large blue chip organisations. No matter your size or sector, BigChange is here to make a big difference to the way you work for the better.
JobWatch has been developed to perfectly meet the needs of any size of business from SMEs to major blue chip organisations. So whether you have one vehicle or ten thousand, JobWatch will change the way you work for the better, without adding extra complexity. Our solution delivers a level of functionality that has previously only been available to leading multinational corporations with major IT budgets.
www.bigchangeapps.com

Martin Port
Founder & CEO