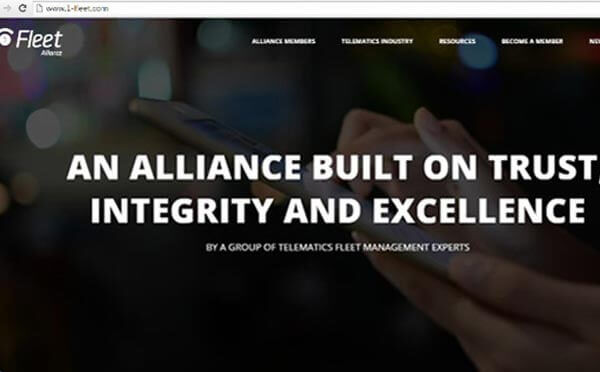 CEO's Blog – BigChange joins 1-Fleet Alliance operating in 19 countries throughout Europe with a joint subscriber base of 400,000 connected vehicles
Back
1-Fleet Alliance continues its strong momentum in 2016, launching its new Alliance website and integrating 5 new companies one of which is BigChange. The Alliance now consists of 16 members, and a combined total of more than 400 thousand connected vehicles.
The new website – www.1-fleet.com – is part of the Alliance's campaign to introduce our philosophy and strategy for the telemetry industry.
The Alliance feel that their distinct advantage is having a pan European reach combined with local know how in each market and this offers a unique value proposition to their local and international customers. The combination of each member's expertise in their home market, with the European scale of the Alliance, enables the delivery of the most innovative solutions with the highest quality standards for European fleets.
The 1-Fleet Alliance has enlarged its European footprint, adding 5 new members from Germany, UK, Belgium, Netherlands and Hungary. The current 16 member companies now boasts direct presence in 19 European Union countries, which represent 93% of the 14 trillion euros EU economy. All together the 1-Fleet Al1liance has a sales network with more than 150 salespeople and an installation network of more than 1500 professional installation engineers across Europe.
The new Alliance members are:
Arealcontrol from Germany – arealcontrol.de

BigChange from the UK – bigchangeapps.com

Emixis from Belgium – emixis.com

iData from Hungary – itrack.hu

Inmatix from Netherlands – inmatix.com
1-Fleet Alliance gives a warm welcome to these new members who underpin the 1 Fleet Alliance values: trust, integrity and excellence. These members' will add significant value to the Alliance's primary goal of developing the telematics industry ecosystem, through a coopetition strategy.
_____________________
About 1-Fleet Alliance:
1-Fleet Alliance is a European association that represents key industry players in the Telematics Fleet Management Solutions industry. The alliance's primary aim is to create a collaborative environment where the knowledge sharing will conduce to innovation promotion, economies of scale generation and the development of the TFMS industry ecosystem. www.1-fleet.com
About Arealcontrol:
Founded in January 2004, AREALCONTROL GmbH provides Telematics Systems, complete cloud and hybrid solutions for enterprise mobility, fleet and work force management. AREALCONTROL's goals are fully integrated solutions and applications based on telematics for transport, logistics, sales and service companies.
www.arealcontrol.de
About BigChange:
BigChange by name, BigChange by nature! BigChange is an established force in mobile workforce management and telematics, offering a system that transforms the way companies manage their mobile operations. By challenging convention and through breakthrough innovation, BigChange is pioneering new intuitive and simple to use technology that delivers industry leading levels of return on investment.
www.bigchangeapps.com
About Emixis:
Emixis develops and commercializes innovative hardware and software solutions to help companies manage vehicles, moving assets and field service forces. Our solutions, available in the form of SaaS, are sold in Europe and Africa via a network of resellers and systems integrators.
www.emixis.com/en
About iData:
iData is a hungarian Fleet Management Systems company that was founded in 2005. The founders are all engineers and keen on technology. iData managed to disrupt the market with it's very early innovation in fuel management and rapid customization technologies. en. itrack.hu
About INmatix:
INmatix Technology Group is a fast growing European Telematics Service Provider (TSP). We operate a flexible high-end telematics infrastructure for communication with remote objects like vehicles, trucks, trailers and machinery.
www.emixis.com

Martin Port
Founder & CEO