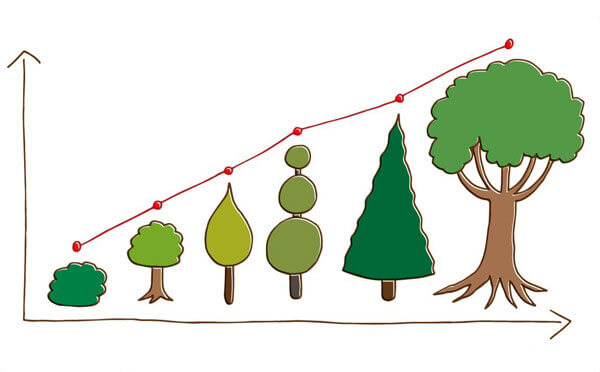 CEO's Blog – Cutting carbon for all the right reasons
Back
For a while, in the early 2000s, it seemed like every company was planting trees or offsetting its carbon. It was all a ploy to convince consumers they were environmentally conscious when, frankly, they weren't.
The consumers have wised up. Between the Volkswagen emissions scandal and the backlash against bottled water companies claiming to be 'environmentally responsible', there is now a lot of scepticism out there about companies' green credentials.
I don't believe in greenwashing. I believe in doing your absolute best to consider the environment when making business decisions. More often than not, the greener choice is the best option for your bottom line.
Here at BigChange, we have gone paperless. Come to our office here in Leeds and you won't see a single desk printer or filing trays full of paper. Everyone works off their laptop or tablet. That's better for the environment because we're not cutting down trees for paper but it is also great for keeping overheads down; no paper means no stationery.
We are also helping our customers to go paperless. We estimate that the 1,000 plus clients on our JobWatch system have saved 13,000 trees from the paper mill. Working with BigChange also helps these companies to cut down their emissions because our job scheduling and tracking technology reduces the miles travelled and saves on fuel. That has the potential to have a big impact on the environment.
I don't believe we have gone far enough to reduce our carbon footprint. We already recycle and collect food waste separately. Staff are encouraged to take public transport instead of driving to work and to meetings. We are switching our lightbulbs to LEDs, and looking into green energy options for the office. We try to procure sustainably and don't provide unnecessary plastics like cutlery or cups. But I want to go further.
I'm not kidding myself. BigChange is not going to be carbon neutral. Not unless we employ a consultant to do all the offsetting and tree planting. We are expanding internationally and that means I need to get on planes – hardly the most ecological way to travel. Being paperless means more devices, which also consume electricity – it's not a perfect solution.
I don't want to be a hypocrite on this issue but I believe it's important to stick your head above the parapet on issues you care about. I want to encourage other bosses to do what they can to reduce their environmental impact. It's not about being perfect, or greenwashing your image. It's about doing your absolute best to minimise the negative impact your business has on the planet.
Let's all support each other to make the right decisions for this world and the next generation. If anyone has some suggestions on how I can make BigChange a greener business, I'd love to hear them.

Martin Port
Founder & CEO