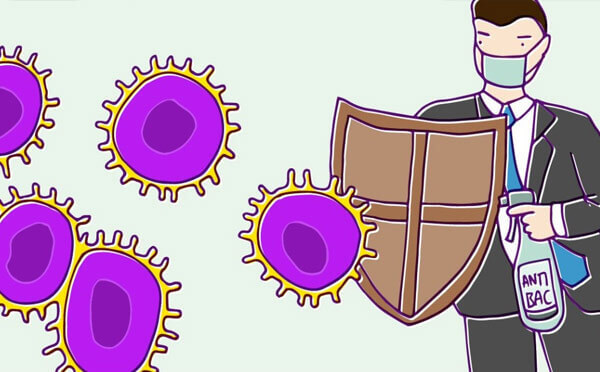 CEO's Blog – Don't let coronavirus catch you out
Back
Bonjour, mes amies. I'm writing this blog from Paris. We now have 16 people based out here, and – despite Brexit – we are proving a hit with the French. Just this week BigChange won a six-figure contract – our largest deal in France so far.
However, this isn't the best time to be travelling. When I was last in Paris, the general mood was positive. Now, nobody kisses on both cheeks any more. No one will even shake your hand. Everyone is wearing masks and the TV is full of news of coronavirus.
The climate of fear here is understandable. Neighbouring Italy has seen its death toll from the virus top 20 people. Schools in the north of the country are being closed as a precaution, and some towns are under full quarantine. Back in the UK, we've been insulated from the coronavirus fall-out – it doesn't feel like an emergency. Our chief medical officers have only just raised the threat to the public from 'low' to 'moderate'.
Being over here has given me a different perspective. It's time for Britain's employers to start planning for the impact of coronavirus, if you haven't already. What will you do if people start falling ill? How will the business cope if goods from China are unavailable? Is your company policy fit to cope with this kind of emergency? What insurance do you have in place?
At BigChange, we are fortunate to be a software company. This means that everyone in the company can do their job from home if needs be. After my PA, Madeleine, returned from a trip to Cambodia and Australia, she worked remotely for two weeks, to make sure she hadn't contracted the virus.
We may be a software company but we depend on hardware, which is made in – you guessed it – China. One of our suppliers has been badly hit by the coronavirus, and its factories have been closed and now reopened, luckily we have been stockpiling. We are also doing further contingency planning. After all, no matter where your supplier is based, the likelihood is that somewhere down the line, parts are being sourced from China.
We have also had to be careful about booking any international events. We were looking at taking a team out to Monaco with Nick Hamilton, the racing driver and BigChange ambassador, for the Grand Prix. That idea is on hold because we have no idea whether the event will go ahead, or if flights will be running at that time.
Perhaps the biggest risk we face is recession. We have already seen the coronavirus wipe millions off the share prices of some of the world's biggest companies. It has hit global supply chains hard; China is the factory to the world. When it suffers, the profit warnings start rolling in. At BigChange, we are proceeding with caution. I am only making hires that are integral to the future of the business. I believe I can still execute on my growth plan for the year, but I'm looking to find efficiencies where I can through our technology using more automation.
We don't know how badly coronavirus will hit the UK. Maybe we'll be lucky, maybe not. But every employer needs to think how the business will cope if, like in Italy, schools are forced to close. How will that impact all the parents working at your company? Do you have any guidance for them? How many of your processes and tasks can you automate, in the event people fall ill?
Don't let this virus catch your business unawares.