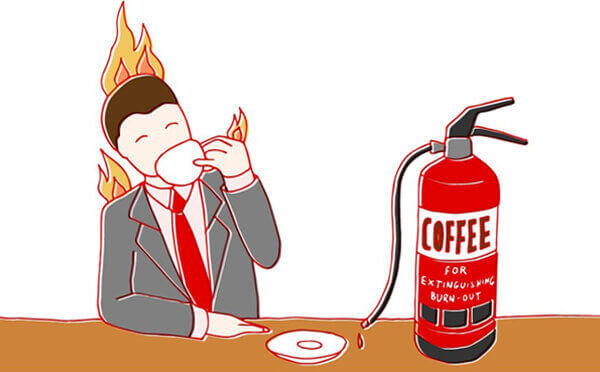 CEO's Blog – Help! Should I take a sabbatical?
Back
I have been building BigChange for the last seven years. During that time, I suppose I have technically taken the occasional holiday but never more than a fortnight and I've always been on email the whole time, so it wasn't a total break.
I recently received an email from a business associate who wants to take a sabbatical from work. He had been with the business five years and wanted to recharge his batteries. This got me thinking: how do we avoid burn out as entrepreneurs? And when is a good time for a sabbatical from your business?
I have lived and breathed BigChange since we launched but there are times when I feel tired and in need of motivation. I have found that four things can help get me out of an energy rut.
Have a huddle
For me, there is nothing more energising than getting the whole company together to talk about our plans for the future, and our latest achievements. Mondays are the toughest day of the week for me. Unless I have worked Sunday, I come in to a mountain of emails and I find it difficult to get excited about the day. This is why I schedule a 9am huddle to kick-start my week. It takes just 10 minutes but we get the team together and talk about how we are going to increase sales, the latest improvements to customer service, new hires, and ways to drive the business forward. These huddles give me a real boost. Even colleagues who work remotely dial in, and we record the whole thing to send to people who can't be there. Listening to those recordings is motivation in itself.
Treat the team
I feel that we spend too much time emailing one another and not enough time having face-to-face interactions. This is why I like to have events booked in where I can spend time with my team. These people remind me why I love building this business: they are loyal, driven, and creative. My colleague Geoff is about to celebrate his 65th birthday, so I am taking the whole team out to bingo in his honour. It'll be a great night out and give me the valuable time with team members that I need to stay motivated.
Get a PA
One of the best ways to avoid burn out is to have a brilliant executive assistant who can take care of all the admin and diary commitments. I finally appointed a new PA and she is helping me manage my time much better. I am spending less time trying to correct my spelling and grammar in emails and more time with customers, or focusing on strategy. That has been hugely motivating for me.
Good coffee
Someone asked me what I do when I've had a hard day and building a business is an uphill struggle. I make myself a coffee. But not just any coffee. I have my own machine that makes my coffee just the way I like it. My Jura machine doesn't make an ordinary cup of Joe – mine's an illy full strength bean to cup – it's a real treat, and picks me up whenever I am low.
Even though these four strategies have been fundamental to avoiding burn out, I am still toying with the idea of a sabbatical. I'd love to give my team the chance to thrive without me. It would also prove that I have the right processes in place, which mean I don't need to be around all the time. But how long should I take? Is four weeks enough time to recharge? And what should I do? Go to a mindfulness retreat or some kind of entrepreneur camp? All ideas and recommendations gratefully received. And if you have other smart ways you avoid burn out, please share those too.

Martin Port
Founder & CEO