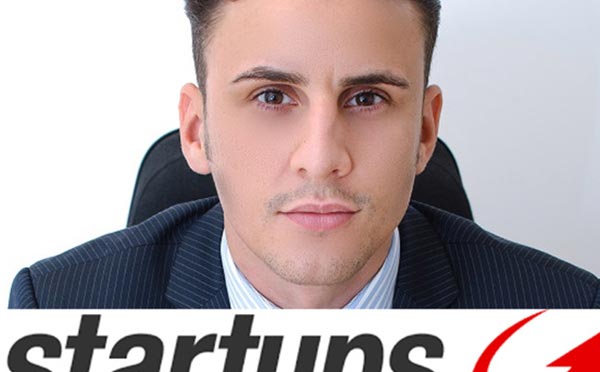 CEO's Blog – Read how the BBC Apprentice Winner used BigChange technology to help revolutionise his business
Back
The Entrepreneur: Joseph Valente, ImpraGas A year on from winning The Apprentice, 27 year-old Valente has proved his business credentials with company turnover set to hit £3.8m. Read his story…
Founder: Joseph Valente
Company: ImpraGas
Website: https://impragas.co.uk/
Description in one line: The UK's specialists in the installation of gas boilers.
Turnover: £2,100,000
12 month target: £3,800,000
Business growth
Describe your business model and what makes your business unique:
ImpraGas is a nationwide network of gas boiler & central heating installation specialists.

We offer an exclusive 10-year warranty and 10-year service plan with installation.

Our interest-free finance plans allow customers to have the installation with zero deposit.
What is your greatest business achievement to date?
Winning The Apprentice and a £250,000 investment from billionaire business partner Lord Sugar by the age of 25. Coupled with achieving a multimillion pound turnover in just 5 years, expanding from one location in 2012 to now covering 11 counties across the South East.
What numbers do you look at every day in your business?
Each day I review the following, without fail:
Cash in the bank

Payments due out

Payments due in

Overall debtors

Current revenue sales for month

Operating margin

Overhead spend so far
To what extent does your business trade internationally and what are your plans?
For ImpraGas we are, and will always be, a UK national business only.
Describe your growth funding path:
Start-up capital for ImpraGas came in the form of a £15,000 personal loan and then we managed to grow organically for the next three years, reinvesting profits until our next round of funding came in the form of £250,000 from Lord Sugar.
What technology has made the biggest difference to your business?
We purchased a CRM system that has revolutionised the way our operations work. It's called JobWatch by BigChange apps and runs our whole operation logistically, financially and the most beneficial part is it cuts all paper processes from the organisation.
The Samsung tablets that our engineers and surveyors use also means we can have instant quotations and safety forms as soon as the job is complete from anywhere in the country. This means we can replicate the model anywhere in the country which aids in our expansion plans to have ImpraGas installers nationwide within the next five years.
Where would you like your business to be in three years?
In three years, we forecast a turnover in excess of £10m and believe we'll be well on our way to covering the whole of England.
With the model as it stands, we can ensure that we're offering the highest level of customer service to clients, nationally.
Growth challenges
What is the hardest thing you have ever done in business?
Without doubt it was getting started in the first place. Taking that initial leap of faith and personally investing everything is a huge test of confidence.
After that, the challenge is expanding and maintaining the same level of customer service, care of our employees and constant sales – these are every day challenges but ones we relish and tackle head on.
What was your biggest business mistake?
Not starting earlier. I always knew I could do it but, without start-up capital, taking out a personal loan was a huge risk. Thankfully it's one that has paid off.
Piece of Red Tape that hampers growth most:
Paying tax – I'd rather be able to invest a portion of this money into providing more jobs and apprenticeships.
What is the most common serious mistake you see entrepreneurs make?
Not establishing robust systems and processes that are capable of withstanding expansion.
Some entrepreneurs are great at creating things but they don't focus enough attention on scaling up and securing substainable growth.
How will your market look in three years?
Although they've been around for the past 10 years, renewable technologies such as solar panels, biomass and heat pumps have only recently started to be included in domestic housing.
I would expect renewables, as well as SmartHome technology, to be far more mainstream in domestic housing in three years time.
What is the single most important piece of advice you would offer to a less experienced entrepreneur?
"Don't wait for opportunity, create it." Nothing is ever going to fall in your lap. You have to be out there looking for it or creating it yourself.
Personal growth
Biggest luxury?
A weekend away once a month; every month.
Executive education or learn it on the job?
On the job!
What would make you a better leader?
A little more patience.
What one thing do you wish you'd known when you started?
That it's okay to make mistakes in business as long as you learn from them.
One business app and one personal app you can't do without:
For business it's LinkedIn and for personal it's Tinder.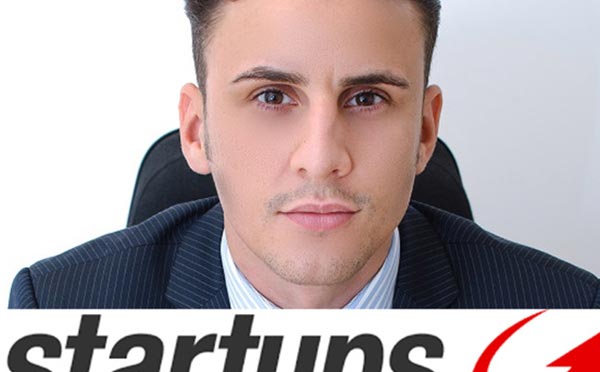 Martin Port
Founder & CEO