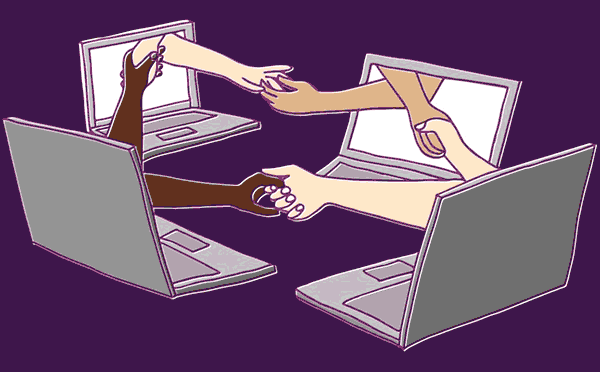 CEO's Blog – Supporting mental health and wellbeing through virtual events
Back
For many of us, the coronavirus lockdown has been a profoundly lonely experience.
Those who live alone have been completely cut off from friends and relatives. Even those of us with families are missing the office camaraderie. Isolation is more than a physical reality; it's a mental state.
This is why I am so passionate about creating virtual events to help drive connections and support mental health. It may not be as comforting as real-life human contact and conversation but video calls and virtual meet-ups are a crucial lifeline to the outside world.
I'm usually a very upbeat character but even I am struggling to stay positive through this lockdown. On Mondays, I used to love coming in to the office and saying hello to everyone. It was incredibly motivating to be surrounded by my brilliant team – I miss them all.
I'm embracing virtual events as a way to recreate the amazing atmosphere that we have in our office. On Tuesday morning, we had a social event that furloughed employees could attend too. It was a chance to sing happy birthday to a colleague, and meet some of my team's extended family. I love it when a little face peeps in to see what mum or dad are doing.
Next week, we are taking our Motivational Monday series online for the first time. I'm delighted that Nigel Owens MBE, one of rugby's top referees, is joining us to talk about his incredible life. Growing up in a small, traditional community in west Wales, Nigel struggled with the realisation that he was gay. Rather than admit it to his parents and community, he attempted suicide.
Nigel has battled depression and bulimia but ultimately triumphed over adversity and went on to become a sporting legend. No one is better placed to talk to the team about beating loneliness and finding the strength to go on, even when the challenges seem overwhelming.
On May 13, we are launching the first in our new series of webinars, talking about topical issues facing British industry. We'll be kicking off with a virtual roundtable about "How to support mental health and wellbeing during the covid-19 outbreak"
I'm so proud that two BigChange ambassadors, Nicolas Hamilton and Michelle Dewberry, will be joining us for that session, hosted by the former Telegraph enterprise editor Rebecca Burn-Callander.
You may remember Michelle Dewberry the 2006 series winner of The Apprentice. She has spoken candidly about her mental health struggles in the past and will share some of her experiences with the audience.
Nic Hamilton is a talented racing driver and brother of six-times Formula 1 World Champion Lewis Hamilton. He will share the secrets to developing mental resilience.
Sonal Sidpara, head of HR, Alex Abrahams Head of Training and Alex Epstein our CMO at BigChange, will also be giving advice on motivating the team through a crisis, and will outline all our BigChange learnings from the pandemic so far.
BigChange customers Steve Broughton and Kevin Sherwood will also join us as well as a representative from the charity Mind.
Put 11am in your calendars. Please do join us, and let me know any questions that you would like to put to the panel.
Till then, stay home, stay safe, and stay connected.