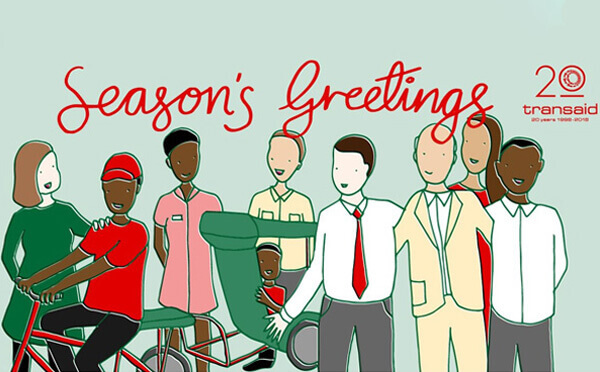 CEO's Blog – The BigChange year in review
Back
As this year draws to a close, I'd like to post an update about all we've achieved at BigChange in 2018.
Our financial performance
I'm delighted to announce this has been another year of stellar growth for the company. Sales are up by an incredible 65% year-on-year and we now have more than 20,000 active subscribers on our platform.
We signed an impressive £16m-worth of new business contracts this year, which is bang on target. Our lack of customer churn also brings me great satisfaction. We have lost just 1.5pc of of our JobWatch subscriber base in the last 6 years, which proves that we're consistently delighting clients existing and new. On average, we deliver a return on investment of £15 for every £1 spent.
Our sales performance has landed us some great awards. I was very proud that Bigchange came 49th in the Sunday Times Tech Track this year. We are also one of Deloitte's Fast 50 yet again, a ranking of the fastest growing technology firms in the UK. As BigChange moves from start-up to scale-up, we've also managed to boost profitability by nearly 300% to hit £1.4m.
Charitable work
Building a profitable business has enabled BigChange to make significant charitable donations. We don't stick to a set figure each year but I like to give a minimum of 10pc of profit to great causes. This year, we managed to do a little better than that: we gave more than £200,000 to charity in 2018.
One of my personal highlights this year was visiting Zambia with Transaid back in March. BigChange is a corporate partner and I visited Serenje, where Transaid is doing life-saving work, improving road safety and facilitating the transport of crucial medicines. Bicycle Ambulances can now get people to medical centres quickly and easily, reducing deaths dramatically.
My time in Zambia reminded me to be grateful for all the blessings we take for granted. The people there live without luxury and yet were some of the happiest individuals I've ever met.
I've also loved working with racing driver Nic Hamilton on Leaders for Life www.bigchangeapps.com/leadersforlife , an initiative to help encourage road safety across the UK. I'm excited to sponsor him next year, as he moves into the next phase of his racing career.
Our people
We've expanded our team by 60pc to hit more than 100 people in 2018. I've been so impressed by the calibre of our new recruits, but it's also important to say that the colleagues who have been with us for years – some since day one – continue to flourish and learn new skills as the company grows. It's given me immense pleasure to see great people rise through the ranks here. Our office move ensures we have space for many new team members, as we start to work with larger and more complex customers. We have also now appointed a new head of HR, Sonal, who will help us to continue finding and hiring great people in 2019.
The future
The end of the year is a great time to reflect on all we've achieved but let me assure you, my feet are firmly on the ground. I'm already looking forward to 2019, and all our bold plans for growth. We're hoping to hit £25m in new contract wins next year, and we want to invest even more into charitable activities. We're expanding geographically all the time, and next year hope to announce a new presence in the US and Germany, as well as our operations in France, Israel and Cyprus.
Not all smooth sailing
This has been a tough year for me personally. I lost my mum recently, which hit the whole family very hard. As any entrepreneur will know, it's hard to grieve when you're also building a fast-growth company. My wonderful wife and children were a great comfort to me and encouraged me to cut down my working hours, which was the right thing to do. One of the most important lessons I've learned this year is that family is precious, and we all need to do more to make sure we're making time for loved ones.
I was also very sad to hear of the passing of Jayne Gray, the Transaid fundraiser who was tragically killed during a charity bike ride in September. My thoughts are with her family.
A message to our customers and colleagues
I just want to say a massive thank you to all our loyal customers. Your support and feedback has been the secret to our success this year. I see you all as our partners rather than customers. I promise to keep doing all I can to make life easier for you, and help you ditch that inefficient paperwork, and cut down on all your plate spinning. That's the vision that underpins all we do here at BigChange.
To my incredibly loyal team: where to start? You've all gone above and beyond this year, and I'm so proud of all we've achieved together. I'm consistently impressed by the way colleagues go the extra mile. Even during tough times, everyone pulls together and treats every challenge as an opportunity to learn and improve. It's inspiring to be around you all.
And finally, thank you to all of you who have been following my posts on LinkedIn this year. I've loved hearing all your comments and feedback. Since I started this blog series, my posts have received more than 3,000 likes and shares. Thank you so much for the ongoing support.
That's all from me for now. Season's greetings to you all. Have a happy, healthy and prosperous new year.

Martin Port
Founder & CEO