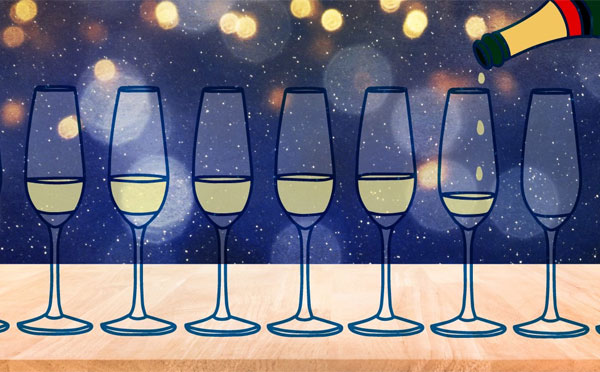 Come on Rishi, let me reward my hard-working team
Back
After all his promises, this week's Budget was something of a damp squib. Rishi Sunak tinkered with a few minor reforms and introduced a temporary boon to the hospitality, retail and leisure industries through a 50% business rates cut.
But you know what would help hospitality, boost worker morale, benefit the UK economy, and increase productivity? An end to the £150 cap on rewarding loyal team members with a company social.
I'm serious.
At BigChange, we usually throw two big parties each year for the whole team. These events are incredible for morale and help people across the business to meet and engage. We fly our people in from France and Ukraine, which makes everyone feel like they are part of a global organisation. It's a wonderful way to give back to the loyal and talented individuals who make this company successful.
Last year, we weren't able to celebrate with the team so this year, we would like to throw the Christmas party to end all Christmas parties.
Everyone is double-vaxxed. It's as safe as it's going to be in the near future. And people need to come together and look back over the past 18 months, to celebrate their resilience and endurance, and to look forward to a brighter future together.
There's only one problem.
The government makes it punitively expensive to spend more than £150 per head on a party. That's just £150 for the whole evening, which also includes VAT, taxis and overnight accommodation. We would be very lucky indeed to find a flight from Paris for that money.
If the cost per head goes over £150, by even a penny, then the whole benefit is taxable. Technically, this means the whole amount would then have to be reported on the employee's P11D. Of course, the employer can choose to pay that back, through a PAYE Settlement Agreement.
This is absolutely ludicrous.
Why is the government making it so expensive for businesses like ours to reward our people? They have worked so hard, without any social events, for almost two years. They deserve more than a few bags of crisps and a bottle of plonk. Some businesses circumvent this rule by asking staff to contribute to the cost but we won't do that. Instead we would shoulder the tax implications, which would double the cost of the party. Squaring that with any financial director would be challenging…
It's time to ditch the cap on costs for staff social functions. Let UK employers give back to their people without penalising them. If you want to encourage people to keep giving their all, build camaraderie again after so long spent in isolation, and help support the mental health of our nation's workers, this is the way to do it.
This is why I am creating a petition to ask Parliament and HMRC to scrap the cap.
https://petition.parliament.uk/petitions/599979/sponsors/new?token=Ee8nhtU2UZ0E35zomx1p
Will you sign and help me, and countless other bosses like me, to show their teams how appreciated they are?