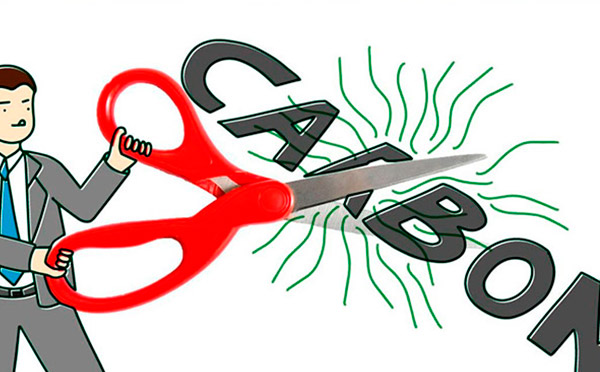 Let's do it. Let's save the world
Back
The global small business community needs to turn its attention to the climate change crisis.
What do you do when you want to solve an impossible problem? Give it to an entrepreneur.
The people who create businesses from nothing know how to overcome every barrier and think of a way through every challenge.
That's why the global small business community needs to turn its attention to the climate crisis.
We have eight years – just eight years – to radically change humanity's impact on the planet before the planet enters climate change catastrophe.
It would be easy to read something like that and feel paralysed. Feel like there's no point trying. Not the entrepreneur.
The business owner instead thinks of the small, incremental changes they can make to turn the tide.
At BigChange, we are committed to saving the planet and helping all of our customers do the same.
We are saving more than 5,000 trees from the papermill each year through our technology. We are helping customers to radically cut their carbon emissions by having fewer vehicles on the road and operating more efficiently. 
Our users' mission
Today, we have 40,000 users on our platform. This community can take the lead on sustainability, to go further and faster, well beyond simply going paperless, cutting carbon and minimising waste.
They are delivering so much more impact than BigChange could accomplish on its own, amplifying the environmental benefits in all that we create, and creating a halo effect by educating their peers and industries on how to operate more sustainably. 
We work with some of the pioneers in the field of sustainability.
Fleetsolve, which provides renewable energy solutions to help clients reduce carbon emissions, is now one of the UK's leading manufacturers of biofuel Combined Heat and Power.
Recycling Lives provides a total waste management service which supports the circular economy and increases the volumes being recycled.
Smart metering company Providor empowers people and businesses to make better decisions about when and how they use energy.
Companies like these prove that it's possible to truly consider people, profit and planet in the creation of phenomenally successful models.  
We must take action now
It's impossible to ignore the facts anymore.
I'm not trying to scare you. I know that these things can be hard to read. I'm just trying to explain why sustainability is now an absolute focus, both for me personally and for the company.  
When I started writing this blog, I wondered if it was a mistake. Who am I to tell anyone to do better? We aren't perfect.
But no company is perfect. We shouldn't let that stop us. Let's just make sure that every decision we make, every action we take, from this point onwards, creates less of a negative impact in the world and – ideally – generates environmental benefits instead.
Every action – any action – is better than doing nothing. It will take 40 years for the impact of emissions today to be felt. Even if we miraculously fixed everything this year, we'll still have to endure 40 years of climate change before things start to get better. It's a sobering thought but one that should galvanize us all. 
I'm looking at you, my fellow founders and leaders. We are at the helm, and it is our responsibility to lead our organisations and set the example for others.
We don't have years to change course. We must be nimble now and make decisions today that we execute tomorrow.
Let's use that to the planet's advantage. We all need to play our part in saving the world. Let's start today.