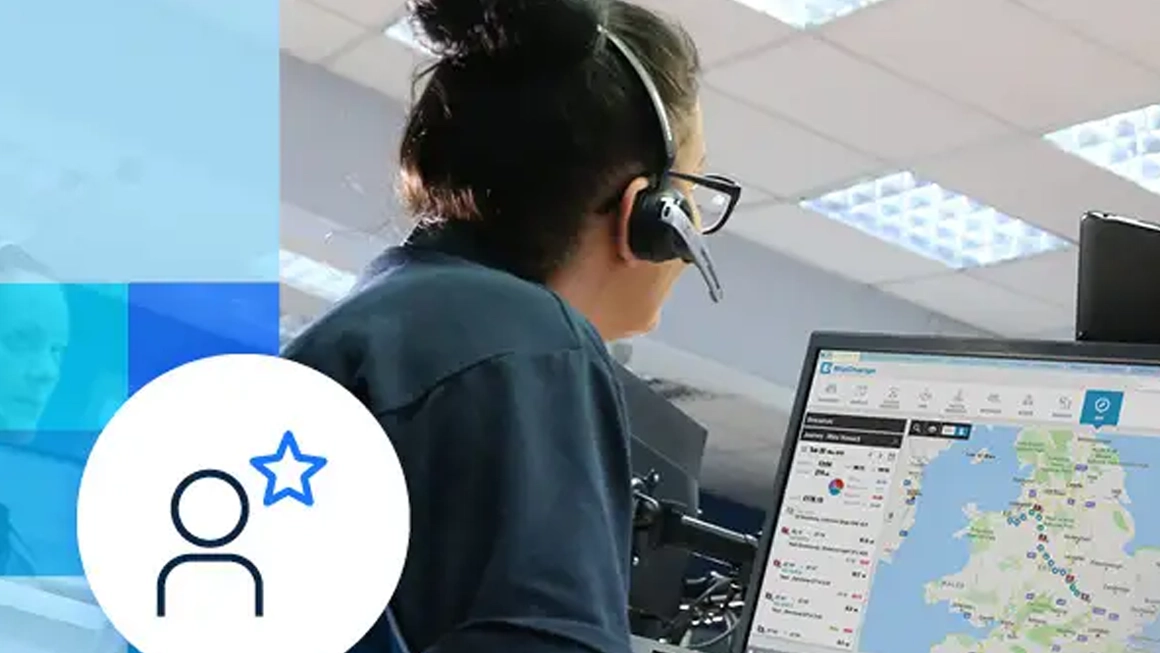 Moving from manual to automated job management 
Back
Want to grow your field service business? Here, we'll compare manual versus automated job scheduling to help you win more work and reduce operations costs.
Field service businesses rely on accurate job management and scheduling. Yet many still struggle with a mix of tools and methods that don't work well together – or use spreadsheets they have outgrown as the company scales.
Whether you're just starting to think about automating job management or have a solution already underway, there are significant opportunities for improving job management through automation.
In this blog, we'll walk you through the benefits of moving from manual to automated job management and the risks of sticking with a paper-based approach.
Let's dive in.
Why move to automated job management?
Automated job management provides the ability to move away from the costly, error-prone ways of manual scheduling towards improving the overall management of your entire business.
It reduces admin, increases efficiency, and provides excellent cost savings.
In fact, after moving to digital and automated processes, JWH Tanks saw 35% growth:
"We have slashed the time taken to produce vital documentation for each job. Customised worksheets such as tank cleaning reports and consignment notes can be completed simply by our engineers, which is complemented by easy access to important safety information such as method statements and risk assessments."
The end result? JWH Tanks has raised customer service levels with real-time updates and ETAs. They've minimised administrative costs to increase turnover. And they've reduced errors such as data duplication.
The risks of a manual approach
If you haven't moved to automated job management, you're not alone. In 2018, over half (52%) of businesses were still using manual methods for the bulk of their field service processes.
Yet manual methods pose huge risks.
A manual or paper-based approach means information stored in multiple places – including lots of spreadsheets, office whiteboards, T-cards, and printed job sheets.
Updates are often made by engineers via calls and text messages or even by post. And you'd have to wait to receive the printed job sheets before updating a job and then manually raise an invoice.
While spreadsheets are easy to use – they aren't made for job scheduling. They also rely on everyone having access to a live version and being able to track changes.
Ultimately, this all makes job management a lengthy and admin-heavy process.
Plus, it's prone to bottlenecks and involves a lot of coordination, deadlines, and data entry – the risk of human error is huge.
Not to mention these additional challenges that manual processes present:
Paperwork – As well as the need for manual data input to systems, paperwork can also get lost, it can be difficult to interpret different hand-writing, and keep up with job progress. Plus, updates aren't in real-time.
Invoicing – Manual invoicing can be slow, disorganised and negatively impact cash flow.
Competitive disadvantage – Competitors can leap ahead with quicker scheduling and smoother customer experiences (with automation, they can provide live updates on a job).
The bottom line? This approach can't be easily scaled to support a growing business. This is why we've seen a real shift in the market with more and more field service businesses making the leap to automation.
For smaller businesses, the need or urgency for a move away from manual job management is less pressing. However, if you hope to grow your business, it might make sense to look for an alternative sooner rather than later.
As an interesting side note, during the pandemic, businesses that quickly moved to automated job management software could continue to operate seamlessly. Whilst we never want to experience something like this again, it's good to future-proof your business for the unknowns.
Benefits of automated job management
Moving away from manual processes, automated job management uses specialist job management software to allow for accelerated growth in a way that paper systems just can't handle.
How? Going paperless means all information is available at all times, regardless of your location. This means you can check a job's progress or send an invoice from anywhere and from your mobile!
Likewise, because this type of platform can automate all the steps in the job management process – and requires only minimal admin input – it ensures efficiency and eliminates effort.
As a result, you can adapt and scale to changing needs, provide 24-hour service availability, comply with legal requirements, and free up valuable time.
For savvy field service businesses, it's a no-brainer.
No bottlenecks, no data issues, and no more struggling to get a mish-mash of tools and spreadsheets working. Just job management and scheduling that works.
Here are some additional benefits:
Increase the number of bookings – Reduce administration so you can focus resources on booking and attending more jobs.
Speed and accuracy of job scheduling – Arrange job scheduling in the most time and fuel-efficient way, allowing you to do more jobs with the same number of engineers.
Respond quickly to new opportunities – Everything from quicker generation of quotes and proposals, through to automating timely follow-up emails and reminders.
Quickly adjust job schedules on the go – With a real-time view of every job, engineer and vehicle, you can respond to unforeseen circumstances such as emergency call-outs, driver illness or a vehicle breakdown.
Route your team to the nearest jobs – With live tracking and a precise location of a site, you can send drivers exactly where they need to be whilst keeping fuel costs down.
Increase profits – Automate everything from timesheets to customer service due reminders to reduce administrative costs, freeing up your team's time for more bookings.
Run a more cost-efficient business – Say goodbye to admin errors and lost paperwork. Automated workflows ensure every job is done right every time, using the closest resource.
Improve the customer experience and response times – Say hello to automated, real-time customer updates and ETAs. Plus, have access to all customer details (full job history for each customer, including financial history, model numbers, contact details and more).
In a nutshell, you can run a healthier business: An automated job management system can have a ripple effect through a business positively impacting all processes and teams involved.
With the ability to link data with the click of a button, so many areas of mobile operations can be streamlined.
This is why businesses like A&S Newbuild Aftercare have seen a boost to turnover of £5m in just two years. Here's how:
"We have complete visibility of everything going on in real-time… It has allowed us to really streamline our mobile operations. Tradesmen are now much more self-sufficient; journeys to the depot are rare, first fix rates are improved, and there are fewer wasted hours."
The end result? Automation allows A&S to meet any contract specification, opening up new business opportunities and much bigger contracts – with the assurance that they can deliver exceptional service.
Make the move to automated job management
Automated job management can help you save two of your business's most critical resources – time and money.
Even when you have a small number of employees, manual job management can create a mass of work and lead to errors. Of course, the problem only increases as your business grows.
The good news is that automated job management software can take the burden off your shoulders – replacing 70-80% of repetitive work, such as keying in paper-based job sheets – so you can focus on more value-added work.
In conclusion, moving from manual to automated job management ensures your business stays on the path to continued growth. Ultimately, you can differentiate yourself as a market leader with a strong competitive advantage.
If you're ready to grow your business and profit margins, you're probably ready for automated job scheduling. Take a look at this latest blog for a checklist of must-haves to look for in a job management software provider.
Or, jump straight and book a one-on-one demo with our field service bus