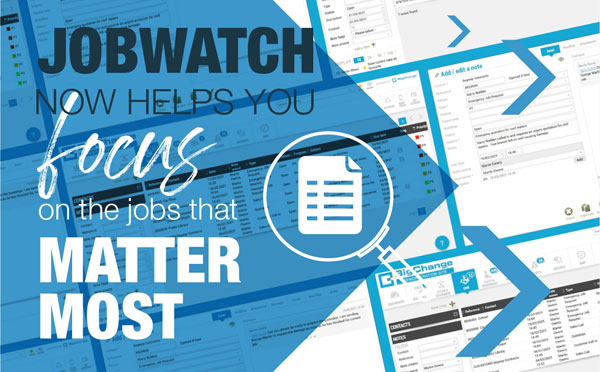 Note prioritisation helps businesses focus fast
Back
You can now assign a priority to your Notes – marking them to show which need to be addressed first – meaning you can focus and get to work on the most pressing tasks first.
When work piles up, our first instinct can be to get our heads down and crack on, knocking out tasks as they come through. But not all work is equal, and the more effective business has its priorities in order, working to meet the most-pressing needs first.
BigChange understands this, and wants to make it easier for all businesses to tackle work in the most efficient way. That's why we've added a new function in JobWatch that allows users to prioritise Notes, making it easier and faster to see the most pressing information and to get going.
This feature lets admins create a set of 'Note priorities' for instance, High / Medium / Low or Gold / Silver / Bronze. These priority sets can be customised for the various different departments and note types around your business.
Administrators can then apply a priority set to a certain type of note in 'Note types' and choose which roles can set or change the priority.
Users can then sort their Notes by priority, to see which need addressing first, or filter so only, say, high-priority notes appear.
View a step-by-step guide to introducing note prioritisation at your organisation below:
Prioritisation of Notes is just another way JobWatch can improve productivity and customer service – and give leaders better visibility of business-critical information, fast.