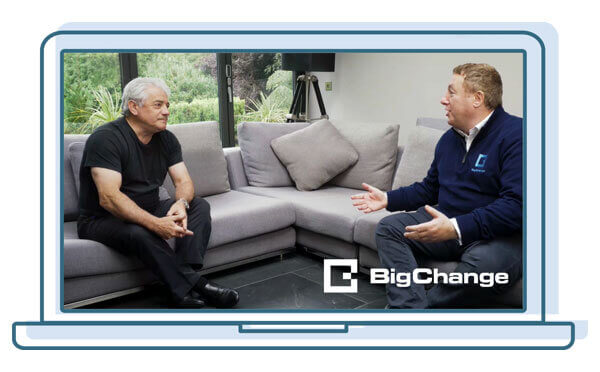 Take a first look at Secrets of Leadership with Kevin Keegan OBE
Back
The full series starts in September
BigChange has released the first image from its exclusive nine part series 'Secrets of Leadership with Kevin Keegan OBE'.
In the show, the former England manager sits down with BigChange founder Martin Port to discuss the similarities between running a great team and a great business.
Together the pair cover a whole host of topics: the importance of trust and transparency with your employees, the balance of growing talent vs recruiting talent, and how to manage the 'disruptive geniuses'.
If you want to be the first to know when the series drops, submit your email here to be notified.