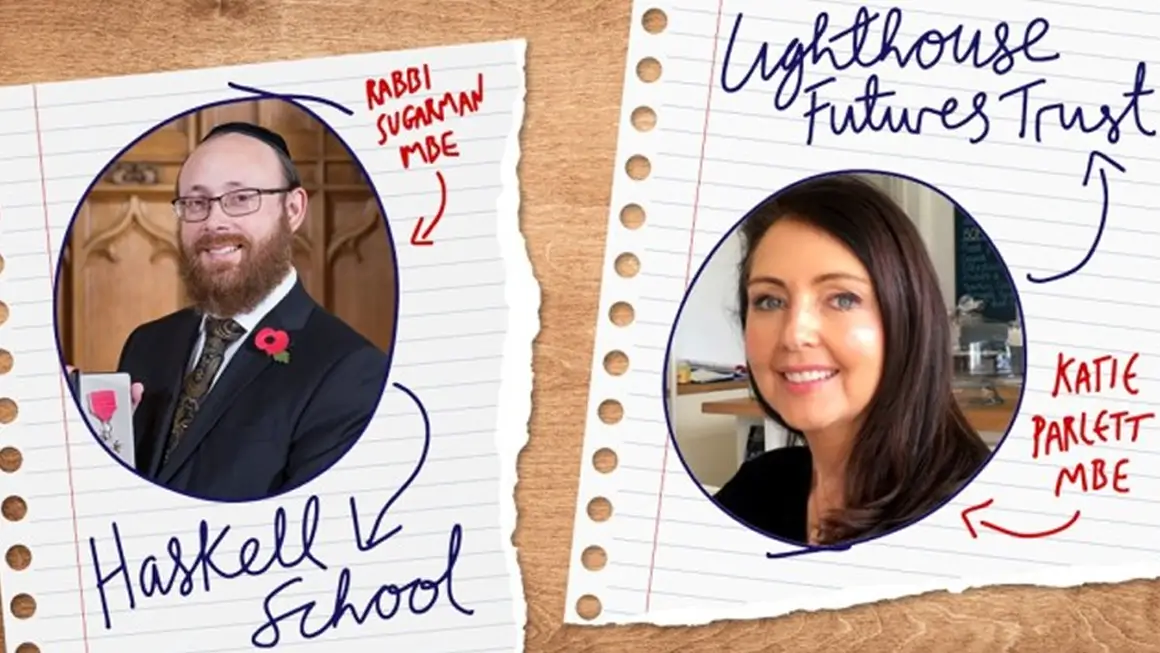 The heroes who help children on the margins
Back
The heroes who help children on the margins
One of the things that I find most rewarding about building successful businesses is that success gives you the ability to give back.
Throughout my life, I have been honoured to support many incredible charities, individuals and organisations that help others, or protect our environment. Being able to offer time, money, contacts, or technology has brought me great joy. I would like to tell you about some of the amazing people that I've had the privilege to meet recently, as part of my travels as chairman of BigChange and founder of Port Growth Partners.
This week, I visited a faith school run by the tireless and compassionate Rabbi Avrohom Sugarman MBE. Haskel School in Gateshead welcomes children with additional needs from the local community and has been twice awarded an Outstanding rating by Ofsted. He was inspired to found the school by his son, who needed specialist provision.
Haskel School caters for pupils with Down Syndrome, ASD, and other rare genetic disorders. It also helps other mainstream schools to support their pupils with additional needs. It is a beacon of hope within the community for parents and young people alike, giving kids a first-class education and a bright future.
I also want to talk about the work of Katie Parlett MBE, founder and CEO of Lighthouse Future's Trust. Like many of the people who create organisations that help others, she too was inspired by her own experience. Her daughter has Retts syndrome and autism, and she felt that the mainstream education system wasn't providing the support that she needed.
Lighthouse School opened its doors in 2012. It was the first Special Free School in the country, based in Leeds. She later started the Lighthouse Academy for 16–25-year-olds.
I have a personal connection to Lighthouse. My son Joseph has learning difficulties, but Lighthouse has helped him secure a supported apprenticeship at St James Hospital, working in building maintenance. It can be incredibly hard for young people with special needs to get a foothold in the workplace but being able to achieve some financial independence and work as part of a team is vital to their quality of life.
These two people are doing so much for our children and our society as a whole. It takes an extraordinary individual to change the world, despite many challenges, and both founders have done just that. I'm very proud that BigChange has partnered with Lighthouse to offer supported internships to three young people, to help kickstart their careers.
All employers need to do their bit to support the work of Lighthouse and Haskel. Just 16% of autistic adults manage to secure full-time paid employment, according to the Autism Society. But this is not by choice: 40% of autistic adults working part-time want to work more hours.
I'm hoping to do my bit to support both organisations in any way I can over the coming years. To find out more about their work, visit: haskel.org.uk and lighthousefuturestrust.org.uk