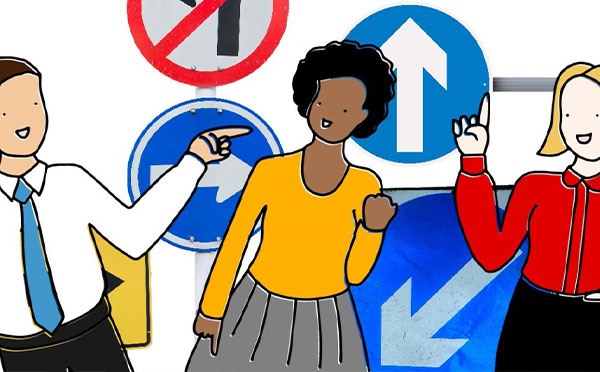 There will be three agents of the coming upturn
Back
14 January 2021 – Change is coming. As we look forward into 2021, full of hope for the successful deployment of vaccinations and the lifting of local lockdowns, we begin to notice the first signs of recovery. 2021 will be the year of the start-up. All over the UK, people are making plans to turn their ideas, hobbies and interests into new ventures. Brand new data from Enterprise Nation has found that one in five people want to start a business this year. This means that the coming economic recovery will be fuelled by these new companies, bringing innovation, and creating jobs and exports.
At BigChange, we have already seen the beginning of this shift. We have engineered our mobile workforce platform to be used by businesses of all sizes, from one-man bands to multinational corporations. Over the past year, we have seen a sharp rise in new businesses using the platform, and we have witnessed their extraordinary growth.
These businesses are being created in all kinds of industries but we have seen the most growth in service sectors related to construction, from heating and ventilation to ground maintenance and facilities management. Many of these new customers came to us with between one and five engineers. They have added more and more licences every month.
But it's not all about new businesses. Another big change we are witnessing through the platform is the power of the pivot. The pandemic gave many business owners the opportunity to rethink their strategy and make changes to their model. This has been an incredible route to growth. We are well-placed to see this phenomenon because we give customers the ability to team up with other businesses to extend their geographic reach or just to experiment – see how expanding their range of services affects their revenues. Sometimes a pivot isn't about dramatically changing what a business does, just about rejigging priorities. I was reminded of this when I saw a post by a BigChange customer, Oliver Hinks from DCA Security Systems Ltd. He pointed out that he was winning business from his rivals not because his service was cheaper or because they were unhappy with their old provider but because DC Security excels at customer service. A pivot can be a movement towards putting the customer first.
But there is one more catalyst that I believe will be instrumental to the recovery of the UK economy: the importance of apprenticeships cannot be overestimated. They will provide the skills this country needs while giving young people a launchpad into the workplace. Young people have lost a year to the pandemic, missing out on vital training and work experience. Apprenticeships will help them to recover what they have lost and to bridge the gap between those seeking employment and the employers themselves.
BigChange is committed to helping to support apprentices this year and beyond. We recently supported Joe, a new apprentice at Dax Air, with a free licence to help support his college work. I hope to launch an initiative to formally extend that support to many others.
It is my hope that BigChange can be the network that supports all three of these agents of change this year. We will be there to help new companies to grow, giving them the same access to vital features, such as health and safety compliance tools – as big businesses. We will help companies to pivot towards a brighter future, and we will help employers to create apprenticeship schemes that can support the careers of young people. I look forward to seeing the recovery unfold.