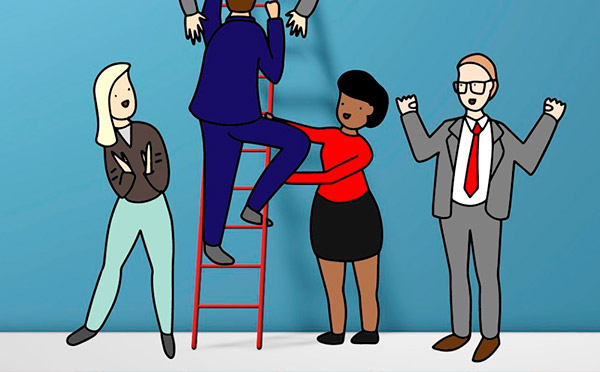 Time to motivate
Back
This is it. Employers across the UK are gearing up to welcome some – if not all – of their employees back to the office. Freedom Day, albeit delayed, is now fast approaching.
Furlough numbers continue to fall as companies prepare for the end of the scheme in September. All of this means one thing: it's time to double down on your people.
Change, even positive change, means uncertainty and pressure. People need to know they are valued more than ever. They need to know where they figure in your future plans. They need to understand their role and feel like they have a defined purpose.
I wish I could take credit for this advice. In fact, it all comes from a study into employee motivation conducted by the Harvard Business Review a few years ago. I recently watched this video recapping the research – https://hbr.org/video/4701966304001/what-really-influences-employee-motivation. It served as an important reminder that now is the time to really back our people.
The great thing about studies like this is that they help leaders debunk old ways of thinking. For instance, performance reviews – how useful are they in motivating people? Turns out, not very. The most important thing any employer can do to make employees feel energised and geared for success is simply to tell them exactly what their role entails. And if it is changing, explain how and why. It's incredible to think that many people are trying to do their jobs without a true understanding of what that role looks like and how to make it a success. How can we ever have job satisfaction without that basic knowledge?
The second most important consideration is career progression. This is one of my passions. I love bringing on talented people and helping them to develop new skills as they rise through the company. Today, we even have a programme to help accelerate the process: we offer RoadCrew the option to spend half a day each week working in the department of their choice. This helps them understand where they would like to progress to next and what kind of role to aim for.
This week, I'm about halfway through my one-to-ones. Every few months I check in with every single person on the team to find out how they are doing, what their worries and hopes are, and how I can help them progress in their career. It's a cornerstone in our motivation strategy because it helps me to understand how each individual thinks and what they need to be happy and engaged working at BigChange.
It's so exciting to see the British economy blooming once again. Some industries were hit hard by the pandemic and are now starting to recover. They will need their teams to work harder than ever. Some companies have traded successfully throughout the crisis. They will need their people to keep going, and find renewed vigour and focus.
Motivated employees mean happier customers. This was HBR's conclusion after conducting in-depth research. At BigChange, we know that we have the perfect technology to help our customers of all sizes to grow and thrive. By making sure the team here is motivated and focused and productive, we become unstoppable. What could you achieve with a fiercely motivated team?