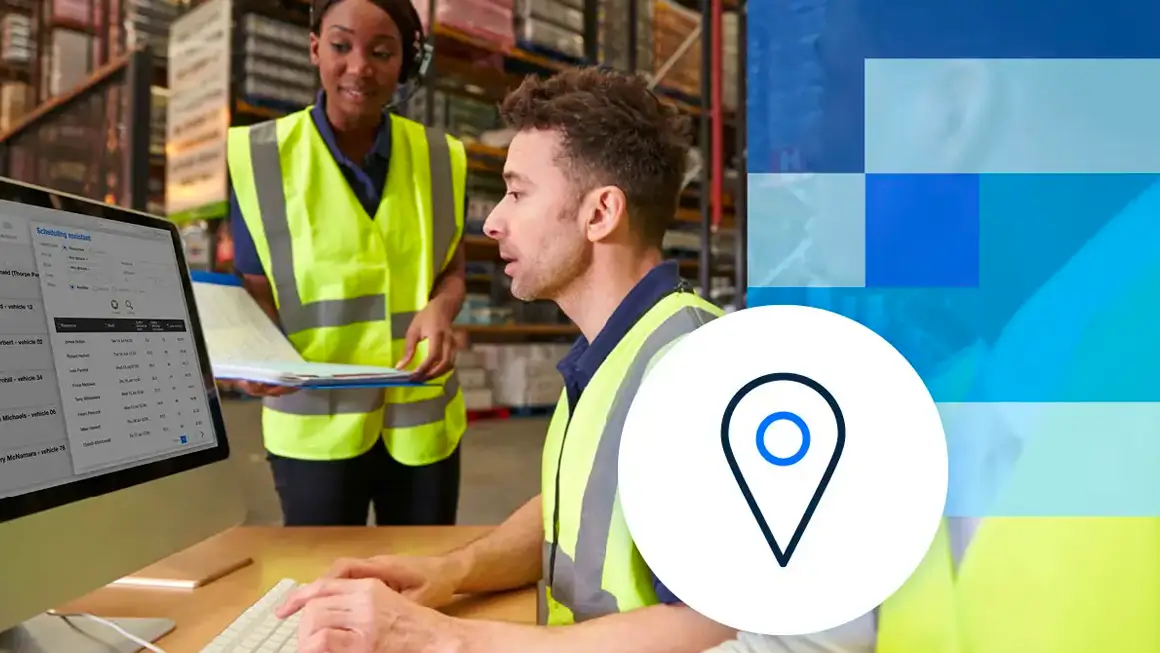 Why effective job tracking is the key to delighting customers
Back
In this day and age, your customer experience can make or break your field service business.
In fact, companies that lead in customer experience outperform laggards by nearly 80%. Not to mention 84% of companies that work to improve their customer experience report an increase in their revenue.
One key tool that helps field service businesses improve customer experience is job tracking software.
In this blog, we'll walk you through the different ways job tracking software can take your customer experience to the next level – starting with a quick definition.
WHAT IS JOB TRACKING SOFTWARE?
Job tracking software is a versatile business tool. From time tracking to job tracking and vehicle tracking – it can be used to improve many things for field service management businesses.
For instance, you can see the status of each job from creation to completion. This makes it easy to keep both customers and managers informed of job progress.
Here are just a handful of the benefits real businesses are seeing:
But one of the biggest benefits is the fact it can play a significant role in improving the overall customer experience. In fact, in just one example, a B2B business recorded a 25% boost in customer service rating due to quicker scheduling and faster call-out responses.
And for field service businesses like this one, live job tracking provides customers with alerts saying an engineer is on the way so that they don't have to stay in and wait.
HOW JOB TRACKING DELIGHTS CUSTOMERS
We've touched on this briefly, but let's delve into this more…
JOB TRACKING BENEFIT #1: EMPOWERS YOUR TEAM
This may seem backward, but businesses that win with their customer experience start with their employees.
Job tracking software is designed to be easy to use. It allows multiple employees to log in and track job progress in real-time. In fact, jobs can be opened and edited at the click of a button.
Why's this important? Ultimately, it means job status reports are up-to-date, allowing you to inform customers instantly so they don't have to wait to receive documentation. And if there's an issue, the nearest engineer can be redirected to a job (more on this later).
This is all made possible by using the right solution and mobile app. This is key to real-time updates, as it allows engineers to communicate on the move. BigChange's mobile app, for example, maximises efficiency by connecting your back office and field engineers in one system.
JOB TRACKING BENEFIT #2: BOOSTS CUSTOMER COMMUNICATION
Today's customers want transparency, timeliness, and constant communication.
Job tracking software allows you to do just that. It keeps customers in the loop with automatic updates on job progress and arrival times. And the ease of automated communication boosts customer experiences and frees up your time to focus on service delivery.
Plus, with the back office having full visibility of a job's status, it helps to eliminate errors. For example, an invoice won't be sent to a customer in error when the job isn't yet signed off ('completed with issues'), or if your engineer was unable to gain access.
JOB TRACKING BENEFIT #3: IMPROVES FIRST-TIME FIX RATES
The number one reason clients complain about services is that the engineer wasn't able to resolve the issue on the first visit.
It's an all too common issue in field service businesses.
Yet, with job management software, customers can add notes and attachments when requesting a job. If a fix is flagged at a later point, first-time fixes are even more likely because the engineer knows the make, model number, and issue, so they are likely to have the right parts.
What's more, using real-time data on parts in vans, engineer skills, and location, job tracking software can help you to assign the right team and equipment to the right site when issues do inevitably occur.
While this is great for improving customer satisfaction, when a job gets completed on the first visit, you can reduce costs and do more jobs in a day. You can boost efficiencies for your business too.
JOB TRACKING BENEFIT #4: PROVIDES CUSTOMERS WITH INSTANT DOCUMENTS
Once a field technician has completed a job, they can fill out all relevant information on their device, providing real-time updates on job cards (including warranties, images and test results).
Then when it comes to invoicing (if the job is complete), the accounts team can send the customer a digital invoice in seconds. Once invoiced, customers can then pay their invoice immediately using a range of convenient online options.
Not only do online payment methods ensure that your business bills are settled quickly and on time, but customers will have a smoother experience in dealing with the company and be more inclined to use your services again.
JOB TRACKING BENEFIT #5: ALLOWS FOR RAPID RESPONSES
Essentially, job tracking allows businesses to respond rapidly. There are a number of reasons why job tracking can help with this:
Availability of full customer history – This means you can send through site details and customer-specific information, such as health and safety regs, prior to arrival.
Finding the nearest resource to go to a specific location – Integration with other platforms, such as What3words, allows engineers to even find unmapped sites – invaluable for new builds or companies delivering, say, port-a-loos to festivals. This also helps meet KPIs and SLAs.
Preempting needs – To stay proactive, you can even use customer service history to detect when client equipment is due – for preventative maintenance, servicing, or upgrades.
As a side note, a field service technician who is prepared instils more confidence in customers.
JOB TRACKING BENEFIT #6: GET INSTANT FEEDBACK
Even when customers are happy, there is always room for improvement. Fundamentally, this is what sets you apart from competitors and prompts growth.
This is where automation can help. For example, using automated survey requests allows you to ask customers to rate their experience immediately following a job. This is a much more efficient way to capture feedback than manual processes like emailing or calling.
Once you have the feedback, you can digest it and make plans to improve service and customer experience.
And if you don't get many replies to requests for customer feedback, you can also use job tracking software to review business intelligence data and KPIs to gain valuable insights to improve service levels.
Now that you know how job tracking delights customers, here is a case study of it in action.
Job tracking in action: Heatforce
Heating company, Heatforce, has used the latest job tracking software to boost its customer service rating by 25% in just six months.
Before implementing job tracking software, Heatforce was inundated with paper and with separate systems, it was proving increasingly difficult to manage operations, so they knew they needed to completely overhaul everything.
"With BigChange, office efficiency has already increased by 25%. In addition, improved job scheduling means fewer miles are being travelled, and productivity is up, especially as engineers don't need to come to the office as often. We've also increased contract win rates thanks to the added capability BigChange gives us, and, despite the lockdown challenges of recent months, the system has actually enabled us to increase our profitability."
For more on this, you can read more about how Heatforce boosted customer service here.
INVEST IN THE RIGHT JOB TRACKING TECHNOLOGY
By investing in the right all-in-one solution, your entire team can improve response time, reduce costs, and better satisfy customers.
And to top it off – First-time fix rates will soar! 🚀
Ready to accelerate growth for your business? Book a free one-to-one demo here today to see how BigChange can help you improve efficiencies and customer experience.