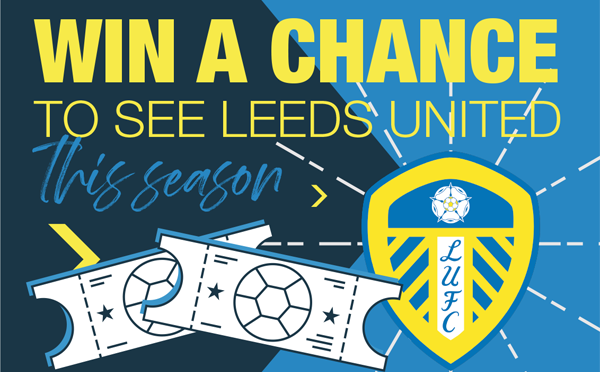 Win Leeds United tickets
Back
BigChange is giving away tickets for all of Leeds United's remaining home games in the 2021-22 season.
This month saw the start of Leeds United's second year back in the Premier League, and the first in front of home crowds.
To celebrate, BigChange is giving away more than 100 tickets. Lucky fans can win a chance to watch any of the Elland Road games from the BigChange corporate box. Some highlights coming up include:
Leeds United – Liverpool 12/09
Leeds United – Manchester United 19/02
Leeds United – Chelsea 16/04
Leeds United – Manchester City 30/04
As well as league matches, any cup matches played at home will be added to the giveaway, so keep your eyes on the BigChange social pages to stay in the know.
This competition is open to all members of the BigChange Network and anyone who may be interested. Therefore, we invite all leaders to share this message with their local network and get others involved in this fantastic opportunity. Just follow the link below to see how to be in with a shout.
Click here to enter and win seats at Elland Road this season.
A surge at the end of last season saw Leeds finish in the top half of the table. We hope you join us to find out how 2021-22 goes.